Teamleader integration
---
In a matter of seconds and without a single line of code, SlashLead allows you to connect to Teamleader. As soon the integration is set up, you are able to create SlashLead contact lists with your existing contacts from Teamleader.
Setup
1. Create a new contact list in SlashLead.
Navigate to Contacts and click Create New Contact List or navigate to campaigns and Create a new campaign.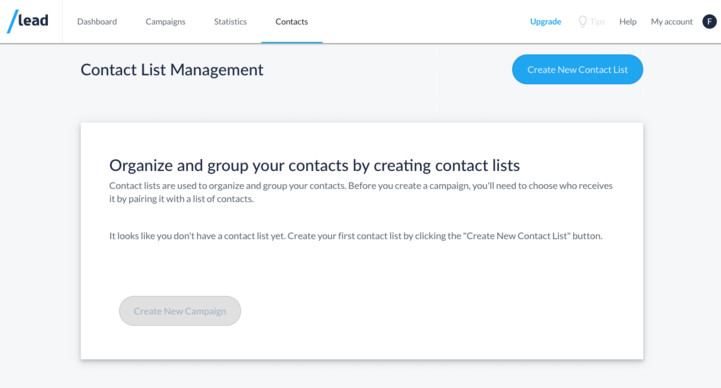 2. Sync contacts with other apps with integrations.
Next, you can choose 'Sync contacts with other apps with integrations' and press continue.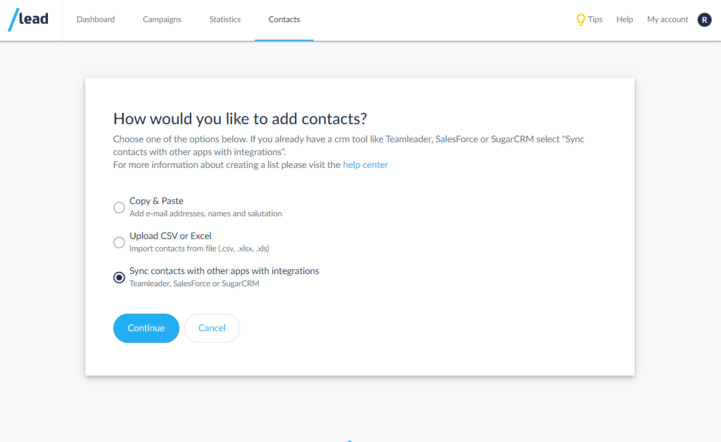 3. Select and connect integration.
Next, you can select the Teamleader integration. Press the Connect to: Teamleader button.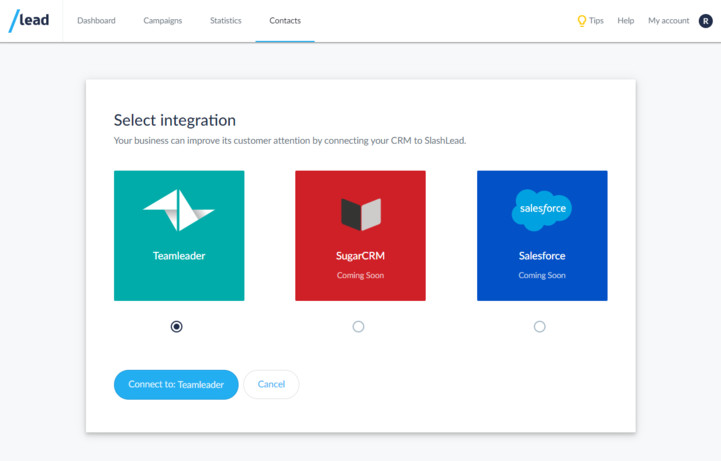 This will open a secure Teamleader login page. Login to your Teamleader account. Once you are logged in to Teamleader, you are being redirected to SlashLead. You are now connected to Teamleader.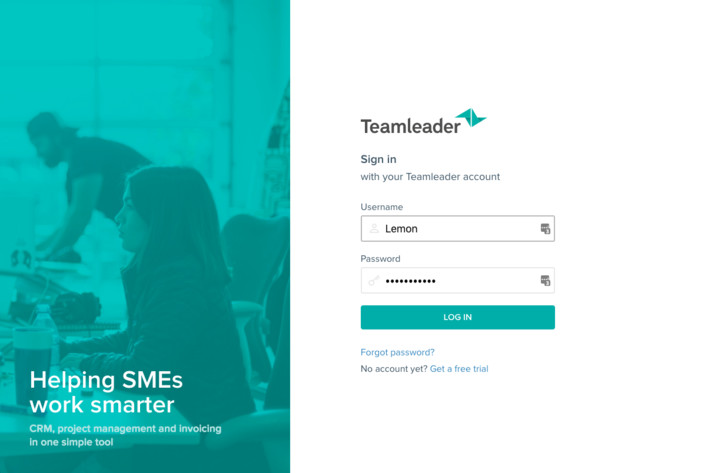 4. Define your contacts from Teamleader.
One important thing to do in Teamleader is to tag your contacts. This way we can search your contacts from Teamleader. Find out more about tagging in Teamleader by clicking this link.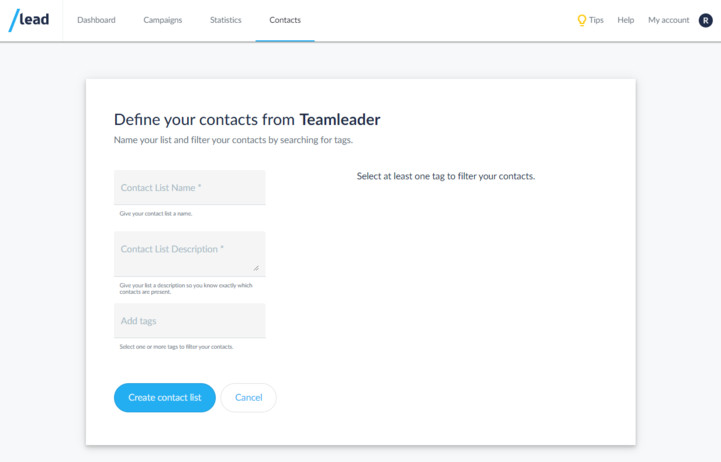 5. Add Tags.
Once you have tagged your contacts in Teamleader, SlashLead is able to filter your contacts by selecting one or more tags.
Click the Add Tags field. A dropdown will show you all your tags from Teamleader. You can filter the list by typing the first letters of your tag.
If you select a tag by clicking on it, SlashLead will show you all available contacts connected to that tag.
Keep in mind, if you select more then one tag, only the contacts within all tags are visible.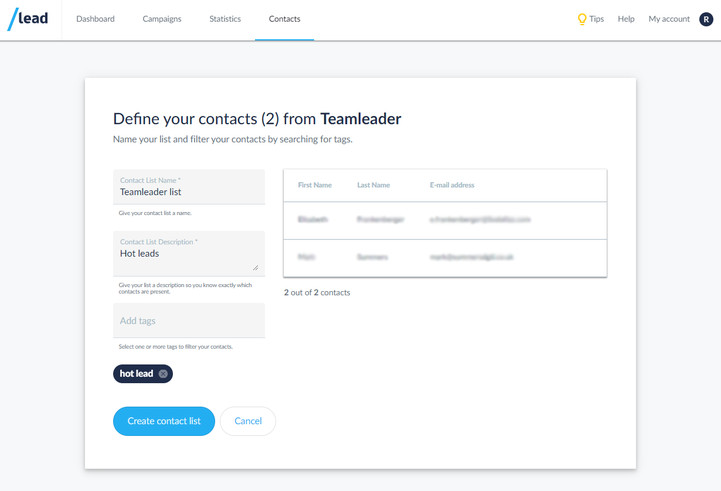 6. Create contact list.
You are now ready to create your contact list by pressing Create contact list.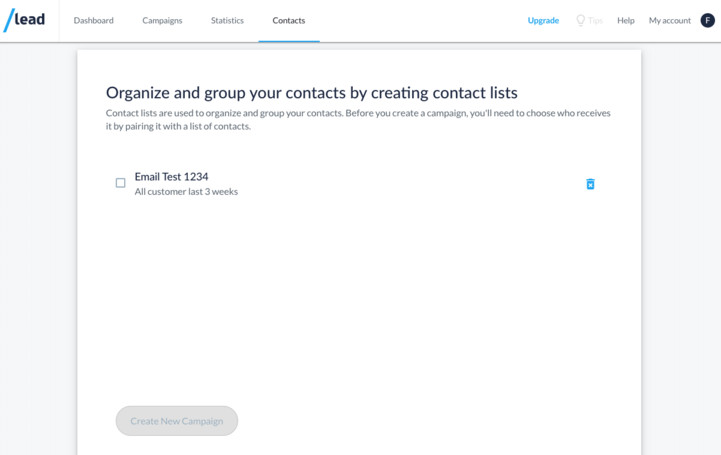 7. Email notification.
An e-mail notification will be sent if the contact import is ready.