Profile Settings
Changing your settings is very easy and can be done any time. In the top right corner click on 'My Account' and you can change whatever you like.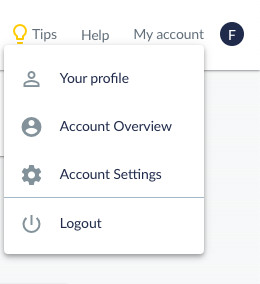 When you're working on an campaign but feel the need to change something in your Settings, wait until you see the blue check mark in the left top corner of the screen. This means that all your changes of your campaign has been saved. You can now select 'My Account' to change your settings.

Your Profile
Here you can change your Personal Details and Personal Signature. When you're ready just click 'save changes' and your changes have been saved.