Account Settings
In the 'Account Settings' you can change everything regarding your company.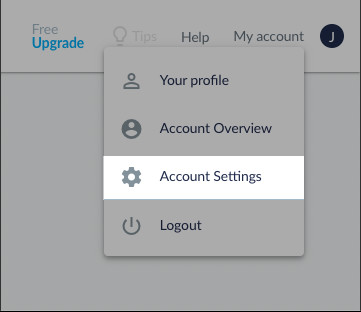 Brand Logo
Your company logo is very important. This logo will be in your campaigns and the purpose of the logo is that it gives the campaign the look and feeling of your company. You can eather drop a logo or you can choose a logo from your computer. You can change the logo any time.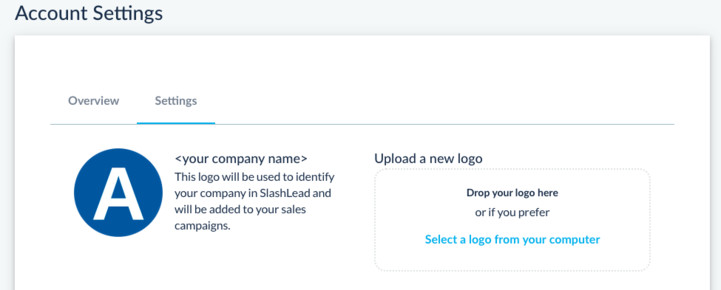 Brand Colors
You can choose the colors of your brand. These colors are the main colors in the campaigns. If you want to change your brand colors, click the primary or secondary color. The color pop-up will appear. You can insert any color code from HEX, HTML and HSL, so that you have your identical brand color. Select the right colors and click 'OK'.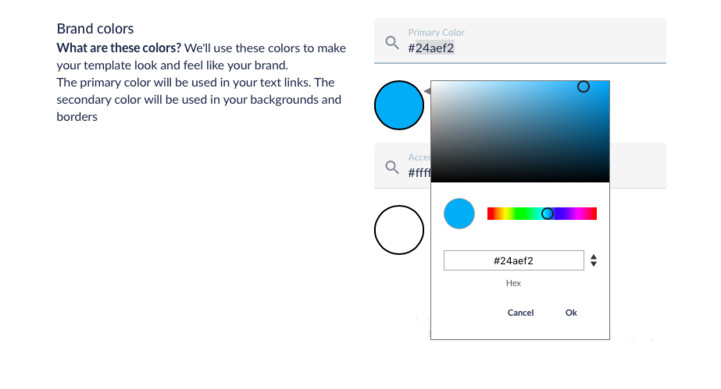 Other Company Settings
In the account settings you can also change your Default Language, Company Name and the Company URL. We advice you not to change your company name frequently because it will confuse your existing customers.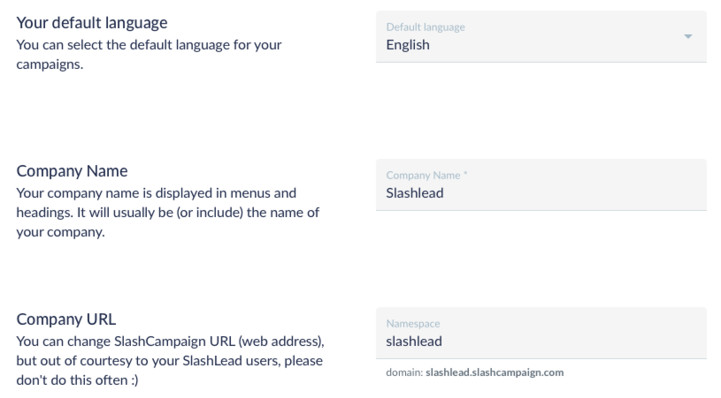 Terms and Privacy Policies
Here you can edit your global Term and Privacy Policies URL which is used as a default for your campaigns.

Other Settings
The remaining settings that can be changed in the Account Settings are the Timezone, Terms and Privacy Policies and the Social Media Profiles.
Timezone
Make sure you use the correct Timezone because when you schedule a campaign it will be sent in the chosen Timezone. So sending a campaign in the wrong Timezone might wake-up your Leads.

Social Media Profiles
You can insert the links for your Social Media profiles. These links will be shown from the Thank You page.