---
If you already did the company set-up you can always change this whenever you want. It will not affect already published and draft campaigns, only new ones.
Go to 'Profile & Settings' in the righthand top corner. Click on this link and the sub menu's will be displayed.
Go to Account Settings
The next screen will appear. Go to Brand Colors to do the change.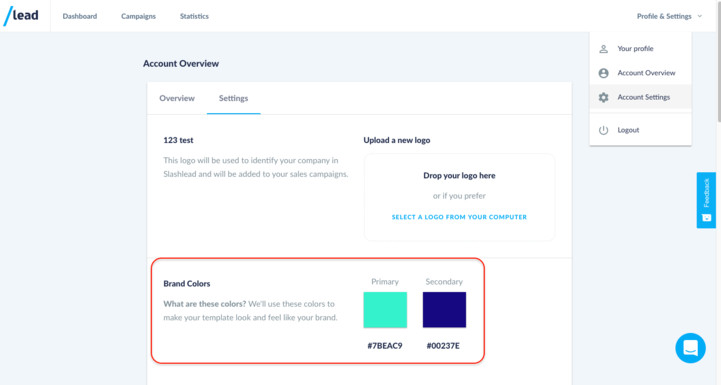 Click the colors to change and save them with 'OK'