---
To stay connected with your target audience and send your message to the right people, you have to add contacts. You can upload a CSV, Excel, TxT, or ODS with your contact details.
A contact list consists at least of a first and last name and an email address. We will use these attributes in your campaign. So the message will become personal.
Dear <First name Last name> will become when importing your contact list;
Dear Adam Smith,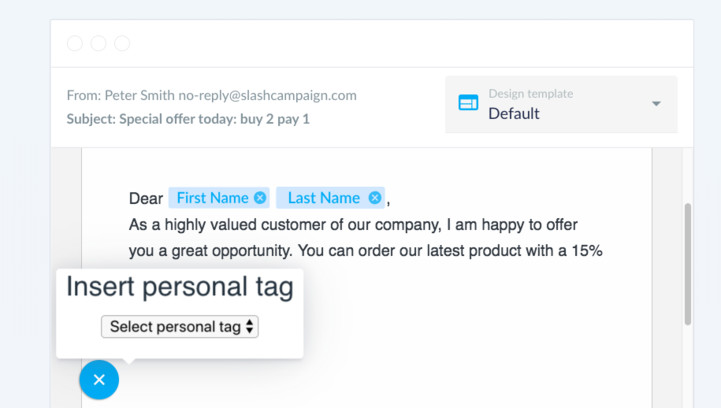 We are continuously improving and simplifying this system to add contacts, but for now the only was is to upload your contacts list.
In the near future we will make it possible to add contacts manually or connect your CRM suite to your campaign.
---