Ready to sent or schedule for later
You have finally come to the point where you want to send your campaign to your customers. You now have two options for sending your campaign. The first one is pretty straight forward which is "delivery date: today". Selecting this option means that the campaign is sent out at that very moment.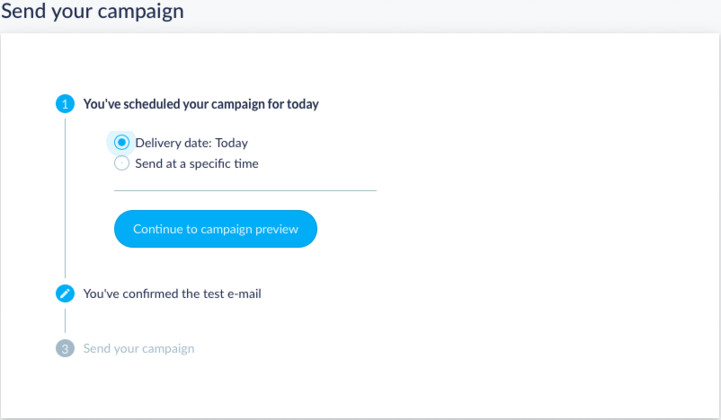 The second option is to schedule your campaign for a specific date. Just press the calender bar and a full calender will pop-up so you can easily choose the date. Below the calender bar there is a time indicator. Here you can change the time of the start of your campaign based on your choosen timezone. If you want to change the timezone, go to your company settings.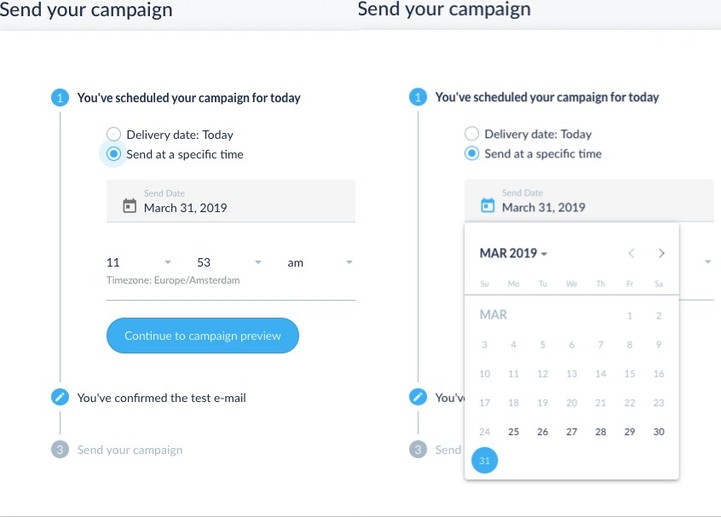 After selecting the right time and date you have the option to send a test e-mail to yourself. This allows you to have a good last check of your campaign before sending it out to your customers. It is not required to send a test. Press continue if you think you and your campaign are ready.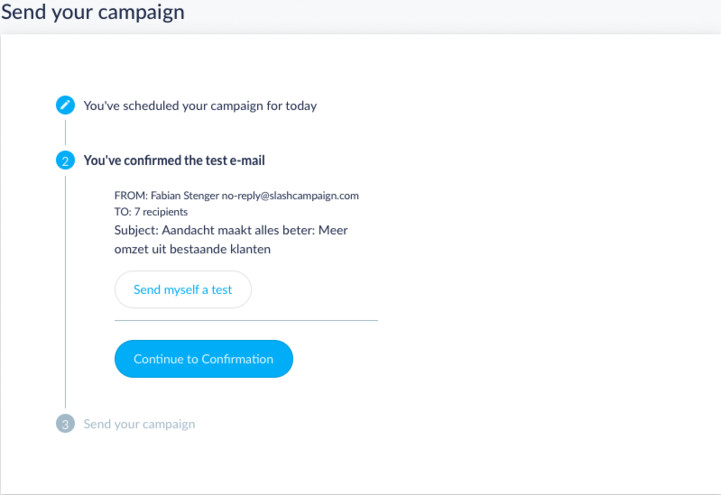 There is only one thing left for you to do and that is: SMASH the blue Send Now button! This is your moment of glory. After pressing the blue button you can relax, sit back and see the magic happen.