---
Pick a date and time to send your campaign to customers.
You reached step 7 and you are almost to send your campaign. You have two options. Send it today or schedule a specific date and time.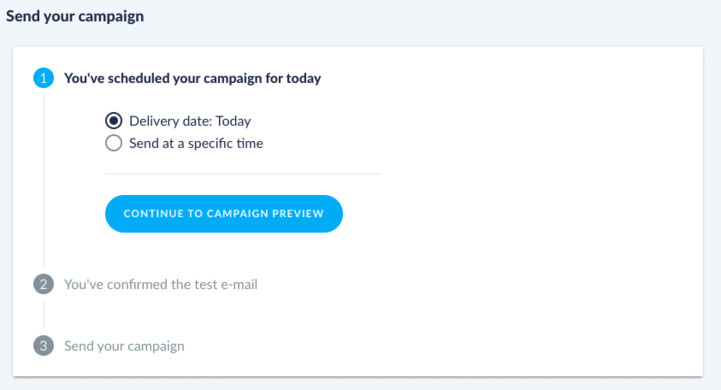 The first option is pretty straight forward. Click 'continue to campaign preview' you can send here a test e-mail. After you send a 'self-test-email', you click 'continue to confirmation'.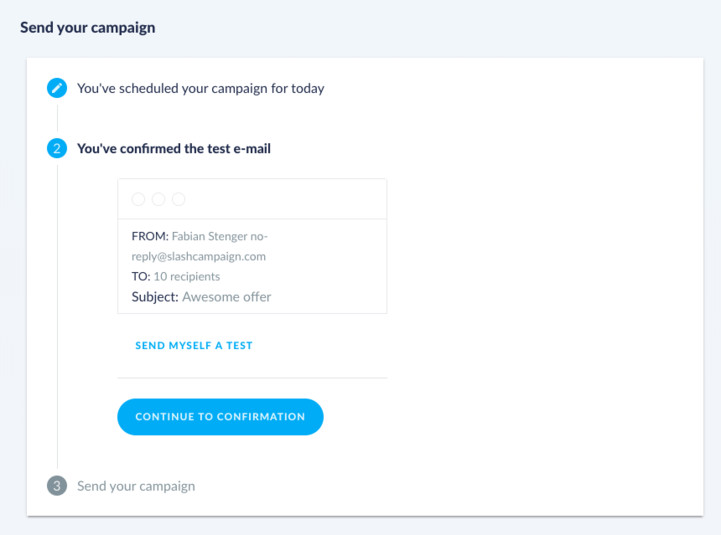 If you click 'Send now', your campaign will be send directly. This depends on the size of the list and the waiting queue.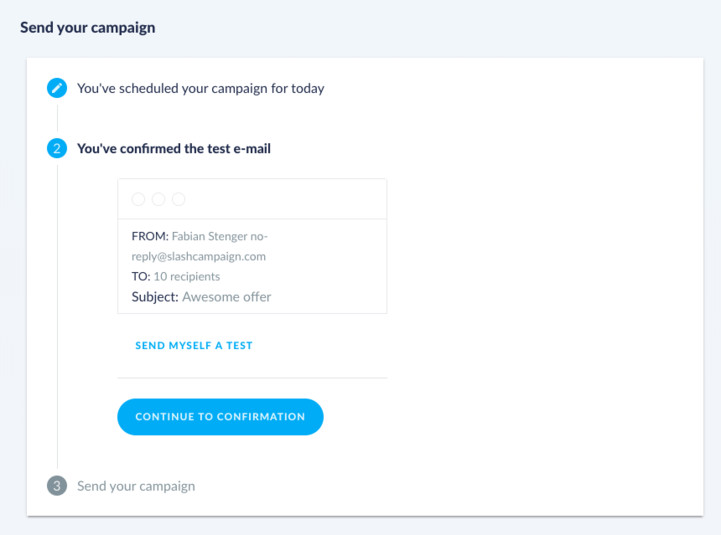 The second option is not difficult either. If you select 'Send at a specific time' a small calendar and date field will appear.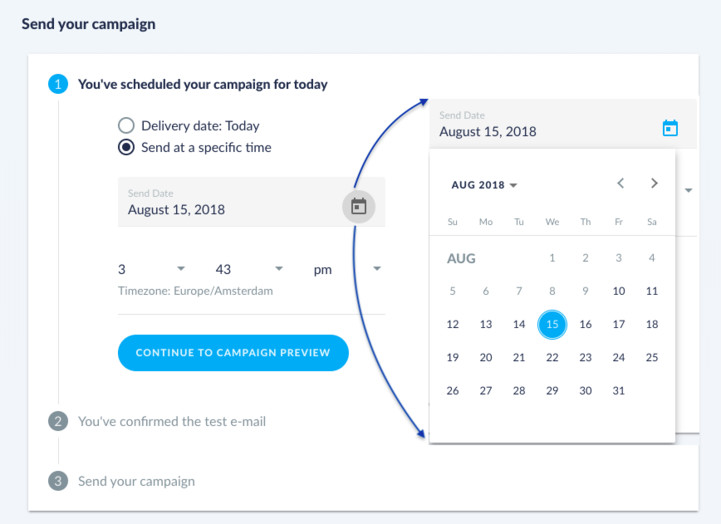 Click the calendar icon to select the date and the time filed to specify the time.
If you want you can adjust the time zone, in yourAccount Overview.
---