Reusing a successful campaign
So you have made a successful campaign and after some time you want to reuse this campaign. How do you do that? Well with SlashLead it is made very easy! There are two ways to reuse a campaign. If you go to the overview of your completed campaigns, you will see a blue copy icon in de bottom right corner of every campaign. After clicking on this the whole campaign will be copied and you will be able to edit the entire campaign.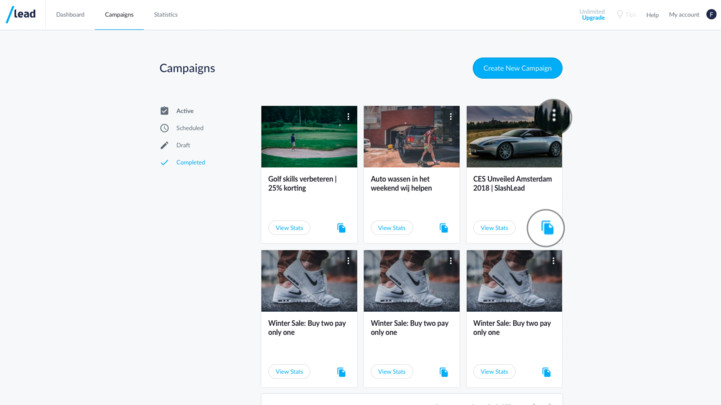 You will also see three vertical dots in the right top corner of every campaign. Clicking on them will make a menu pop up. You have the option to "resend preview" so you can check wheter it is the right campaign. You can also select "start this campaign" which allows you to resent and reuse the campaign just as it is and to the same contact list.