---
We made it very easy for you to create a New sales Campaign ...in only minutes.
On most pages you will see the blue button "Create Campaign'

If you click that button the campaign editor will open and you can create your campaign. It will start with the campaign setup, like name, schedule, button colours and other basics.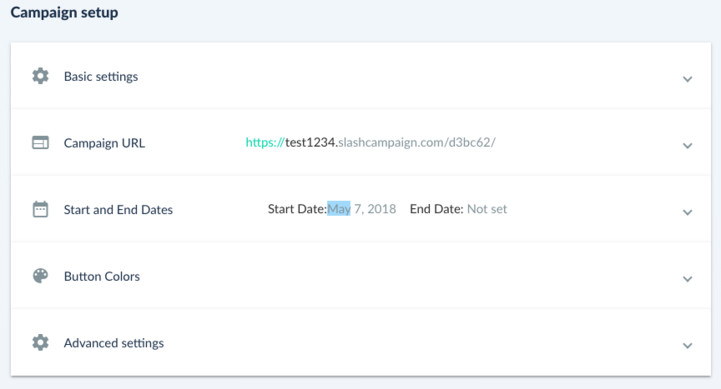 If you follow the steps and enter text into the obligatory fields the continue button at the downside right hand corner will turn from dark

to active blue.

If you click the 'continue' button, you will arrive at the next step. In the navigation bar you will see all the steps in the campaign. Just follow the flow. One step at the time.