The conformation e-mail
The confirmation e-mail is the last part of the campaign that has to be made. This e-mail is sent after you confirmed the sale. This is also a very simple design and the template from the landing page is again used for the confirmation e-mail. You have the option to insert a photo by clicking on the camera icon. You can also make the message personal by clicking the + icon. The text editor works the same as before.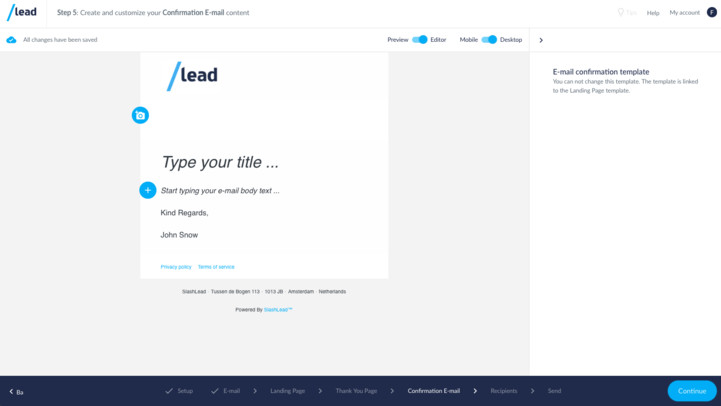 After finishing the confirmation e-mail there is just one more thing you have to do before you can sent you campaign. You will have to select your customers.