E-mail
It is finally time to really start on your campaign. You start with choosing a template for your email. We have made it easy for you to choose because we only made four templates and not an infinite number, so you don't waste any valuable time.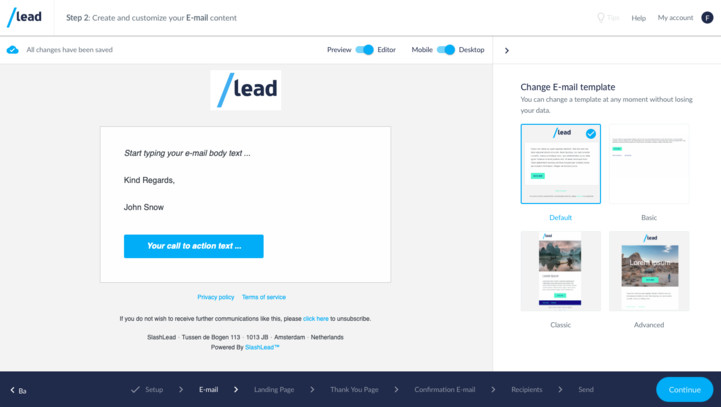 Are you feeling low on inspiration? Or you just don't know where and how to start with you e-mail body. That's no problem! We have some Tips and Tricks for you!
After choosing the template you are going to use, you have the option to make the e-mail more personal. By pressing the + icon you can select the proper salutation. You can use the personalisation tool anywhere in your e-mail.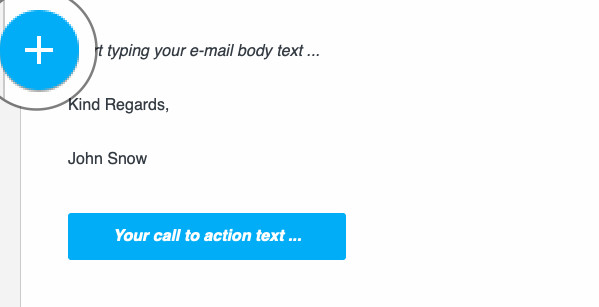 When you select text when writing the e-mail, a tool will pop-up with which you can make your text bold, underlined or in italics. You can also choose to make the selected part of the text a hyperlink.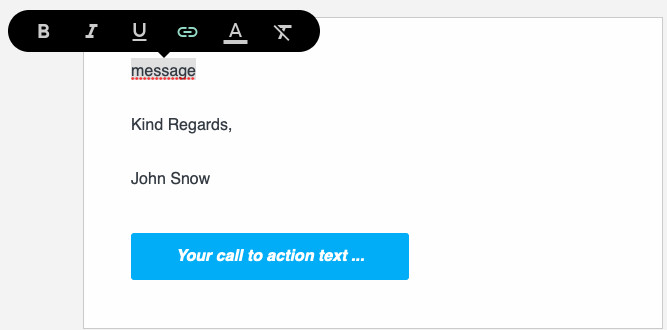 Preview Tool
If you want to see how you campaign looks like or you are wondering how the campaign looks on a mobile device, you can use the preview/mobile tool in the right corner.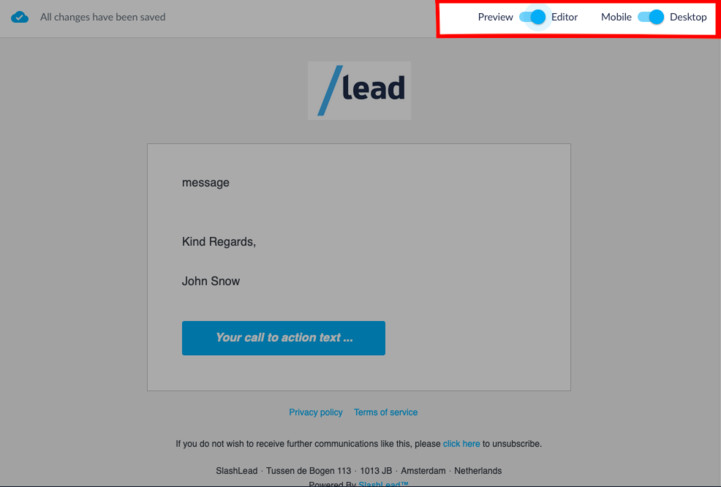 The last thing that has to happen before finishing the e-mail is the call to action button. Just press on the button and you are able to edit the text on the button. Try to make the button appealing to your leads. If you want to change the colors of the button you have to go back to the setup of your campaign.