Create a New Campaign
It is time to create your first SlashLead Campaign. To create a new campaign you just simply click the big blue button on you dashboard.

Types of campaigns
There are a bunch of different types of campaigns. So if you are not sure what kind of campaign you should make, than you should check out the next link.
Basic Settings
At this point you must be very eager to create your first SlashLead Campaign. You will just have to fill in the Basic Settings before you can start with the campaign itself. Create the E-mail Subject which has to be appealing to customers. You can change the Campaign Language, your From Name and the Order Conformation Subject which is the E-mail subject of the conformation mail. You can also choose to add a Personal Signature to your outgoing E-mails.
Campaign URL
The Campaign URL will be prefilled from your e-mail subject, but you can change it here.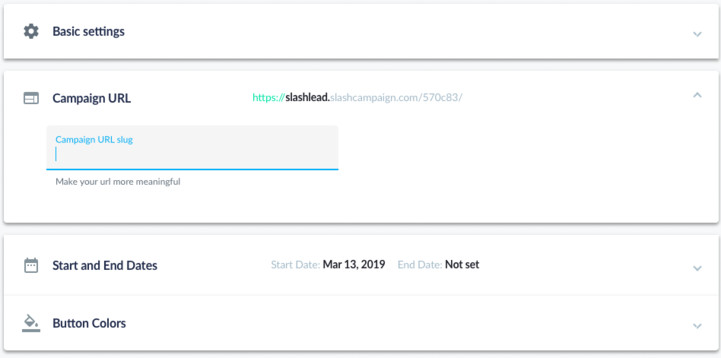 Start and End Dates
You can enter the start date for your campaign. If you do not enter an end date it will run until you stop it. You can stop the campaign at any moment in the menu tab 'Statistics'. We will tell more in that article covering statistics.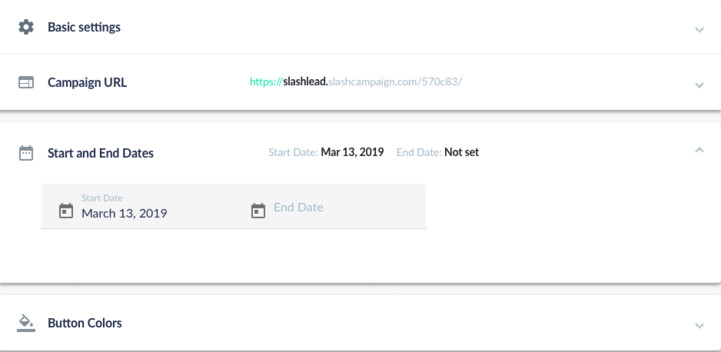 If you press the calendar icon a monthly overview will pop-up and you can easily choose a date.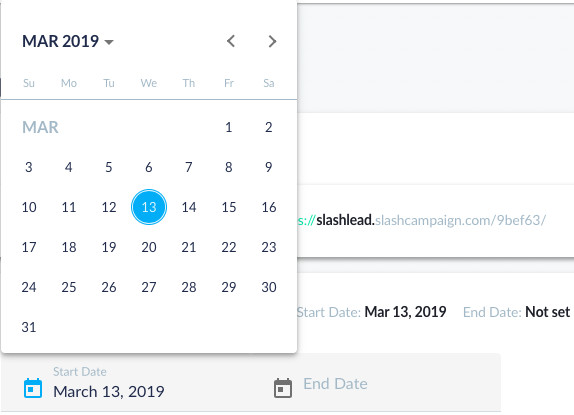 Button Colors
The Button Colors are important because the colors you select are for all the buttons throughout the campaign. Here it is also possible to paste any color code. The Live Button Color Preview gives a preview of the look of the button. Very handy when you can't deside!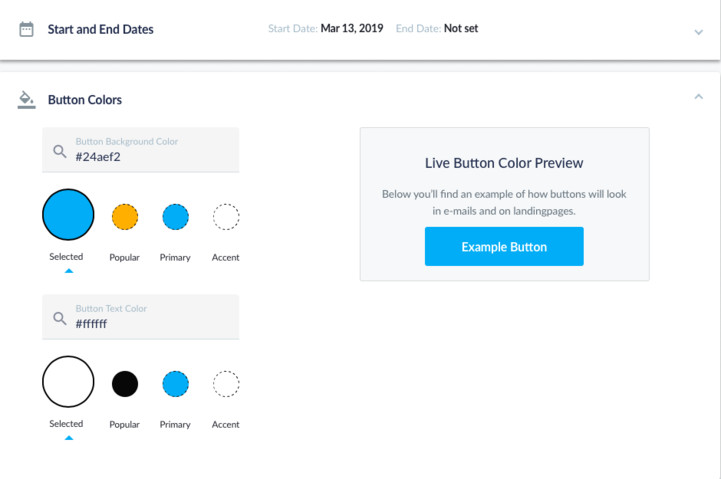 All Set!
You are now ready to really start with the campaign.